Runa Peruvian Cuisine- Red Bank, NJ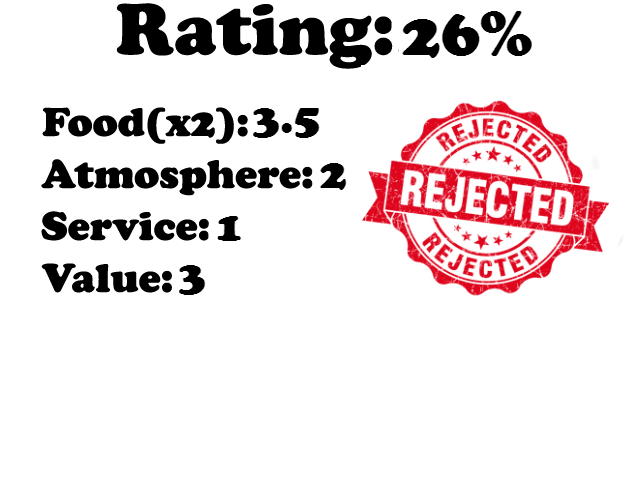 We dine out a lot, and there is nothing about  Runa Peruvian Cuisine that was remotely good outside of the empanadas. The atmosphere is small and cramped, service is not good, and the food is mostly sub par.  Additionally, they know how to take a reservation, but when it comes time to seating people at the reservation time, you are forced to wait and hover over other tables since the space is so small. Also, please get some more waiters. You can't have two waiters running the whole restaurant and make your guests wait twenty minutes for you to open their wine (it is a BYO spot) or bring out the soggy, salty chips (equivalent of bread at your table).
Ceviche was terrible. It was drowned in this lemon sauce that was not refreshing or tasty. It was rubber in gross lemon sauce. I eat sashimi and carpaccio and have had good ceviche before. This was just not done well. Chicken was decent, but I could buy an equally as good roasted chicken in Wegmans for 1/4 of the price. Mixto, which is fried rice and seafood, was sub par. Our waiter was rude and obnoxious as well and made us feel like it was too much trouble to ask for anything. Maybe he was overworked that night, but his attitude was not well received by the table. Empanadas were the only good thing we ate that was deserving of a thumbs up, but not enough to ever make me return. Upsetting to say, but Runa is a miss in my book.