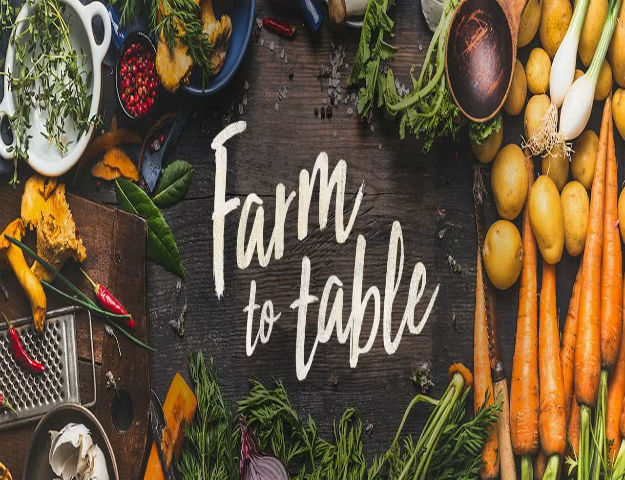 Farm to Table restaurants are found popping up all over the foodie scene across the country. This concept either sounds tantalizing for the food lovers and local community supporters or nerve racking for the diners who are unsure of ever changing menu options. Here, we are going to talk more about what exactly farm to table is and why you should check them out.
What is farm to table? Farm to table started out as a social movement where restaurants were serving local, fresh food on their menu. It is a way to support local farms and businesses while serving fresh food that does not need to travel too far. Or does it? Let's answer some common questions and look at why you may want to check out a farm to table spot.
Chefs befriend local farms or fisherman and take their grub and ultimately serve it for us. Does the food actually not travel far? Well, let's not get caught up on that! All meats etc need to get inspected by the FDA so it is best here to focus on the relationships that these restaurants form with local businesses. The travel is a toss up here. It does help the local economy flourish though!
Is farm to table always organic? No way! This is such a common misconception. It simply means fresh, seasonal, and local. This is why farm to table restaurants are changing their menus with the seasons or sometimes even monthly depending on the restaurant!
As long as it is in season, farm to table offers a wide variety of foods usually served on the simpler side eliminating all the extra dressings and sauces. The food retains its nutrition if it does not travel far.
So the moral of the story is that there may be some misconceptions around farm to table, however, it is worth trying and still has its benefits. Eat some fresh, local foods and help your community!